LIFE ENERGY Equipment
Beneficial 'Life Force Energy' from your LifeEnergy generator Equipment
Sharing is caring!
E-Mail / Message



Thank you for your email / message! We will try to reply as soon as possible.



* * * * *
---
.
Motto / Quote
"In recent times, more and more human thinking has come to assume that the idea of a universal natural law and the idea of 'God' are pointing to one and the same reality."
Wilhelm Reich


.
Are We Focusing Too Much on Our Effects and Not Enough on Our Causes? (Manifestation 101)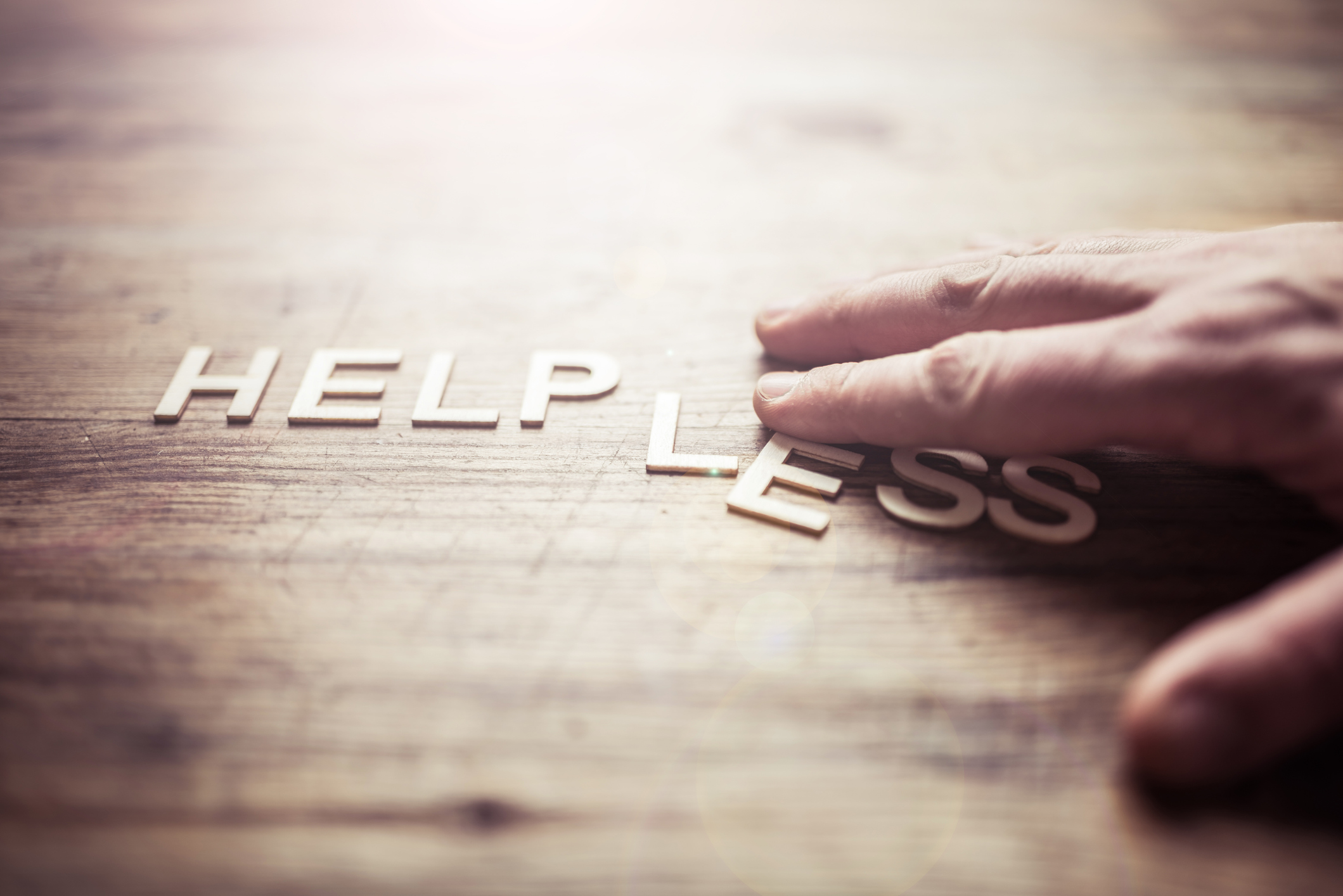 DO YOURSELF A FAVOR
Do yourself a favor right now and take a good look around you, not just at your physical environment, but at the people, places, things, and circumstances that fill it.
I'm talking about your family members, co-workers, friends, and even strangers. I'm talking about the house or building you're sitting, standing, or lying in, or the public space you're currently visiting, like a park, a coffee shop, your favorite restaurant, or your place of business, plus all the things you see in them, such as furniture, artwork, and electronics. And I'm talking about the situation you find yourself in, right here, right now, with regards to what you're going through and how you feel about it.
How many times have you stopped to consider how these people, places, things, and circumstances—these effects, if you will—came about? How many times have you sat back and consciously recognized not only that it is you who has attracted these things into your life? And taking things a step further, how many times have you ever stopped to consider how many things preceded the manifestation of these things, how many steps you had to take to reach them, or how many seemingly unrelated things had to come into vibrational alignment with each other to make your physical reality possible?
If you're like most people, you've probably never stopped to consider these things. But assuming you have (and assuming you are an avid reader of this blog), you may have, at one point or another, recognized that everything in your life, from the bed you woke up to the breakfast you had to the good or bad day you ended up having at work, was a direct result—or again, an effect, if you will—of the thoughts, feelings, beliefs, words, and actions that preceded it.
In other words, if you're a more enlightened or spiritually-evolved individual (as most of my readers are, or desire to be), then chances are you don't believe in coincidence, luck, or random chance, and that you believe, instead, what I know to be true, which is that life is a mirror, albeit with a slight delay built into it, which reflects to us the truth about who and what we are, on a vibrational level, every single day.
ENLIGHTENED PEOPLE ARE "LUCKY" PEOPLE
If you're such a person, then you have a much greater likelihood than your less-enlightened friends at creating the life you truly want for yourself, because you are undoubtedly taking far more responsibility for yourself and exerting far more conscious control over your thoughts than them every day, whereas everyone else seems to be blaming someone or something else for their "problems," accepting poor or sub-standard treatment from people who supposedly care about them, and generally getting far more of what they don't want in their daily lives than of what they do want.
People like this—people who refuse to take responsibility for the way they think, the way they feel, the beliefs they hold, the words they say, and the actions they take (which are really the only five things any of us have control over), either out of ignorance or, in some cases, sheer stupidity—routinely see themselves as the helpless, hapless victims of circumstances, as opposed to what they really are, which is the creators of their own reality. They see everything happening in their lives as happening to them, as opposed to through them, and as a result, they instinctively pay far more attention to their effects—that is, the people, places, things, and circumstances that surround them—than they do to their causes—as in, the sequences of events that gave way to such things.
As a result of the above, these people commonly do not see, let alone try to comprehend, the causation behind every effect in their lives. They don't see, for instance, that the reason their boyfriend treats them so terribly is because they've been holding onto an abysmal sense of self-worth since they were a little girl. They don't see, for instance, that the reason they're doing so poorly at school is because they chose to major not in a field they love, but in the one they felt would make their mother or father happy. And they don't see, for instance, that the reason they remain poor, despite all their affirmations to the contrary, is because they still think, feel, and act like a poor person, who is so focused on getting out of debt or simply "making ends meet" every month that he or she "doesn't have time" to even consider building wealth or investing for the future.
These people are not simply failing to see the forest in spite of the trees, as the saying goes, but doing something that is, frankly, far more detrimental:
They are only seeing the forest, with absolutely no understanding of not only the trees that make the forest possible, but of the seedlings that grew into the trees, the rain and sunshine that provided the seedlings the necessary nourishment to do so, the movement of the clouds in the sky that made the rain happen, the birds and/or breeze that dropped the initial seeds onto the dirt, therefore making a forest possible in the first place, or the original trees, in some other location, that gave birth to those seeds, which began this entire process.
To put it another way, the average person looks at, say, a sandwich in their refrigerator, and never stops to think about where it came from, or how it came into existence, in terms of who baked the bread, who ground the grains, who sliced the meat and the vegetables, who raised the animals that would become the meat or operated the farm or the garden from which the vegetables ultimately sprang, or all the hard work—the blood, sweat, and tears—that went into the process that eventually led to them being able to walk into their local grocery store and pick up a sandwich at the deli counter for under $5.00.
REVERSE-ENGINEERING OUR REALITY
This is because the average person never thinks to reverse-engineer, in their mind, anything as simple as the sandwiches they eat. So to think that such a person would ever give any serious consideration to the role they themselves have played (and continue to play, every day) in the creation of their own reality would, honestly, be a complete waste of time.
Having said that, there is something to be learned from such people (which is, more likely than not, almost everyone you know or who ever met), which is that we can experience far more success than the average person, and quite easily, I must say, if we will only endeavor to do the opposite of what they do on a daily basis: Choose to view our lives not as the amalgamation of some random events that we are at the complete mercy of, but as the direct result—or the distillation, if you will—of the decisions we make every day.
For example, when we get dumped by a significant other, fired from a job, or when/if find ourselves on the receiving end of an investment gone awry, we can, instead of blaming someone else for our "problems," choose to see ourselves (or, more specifically, our individual thoughts, feelings, beliefs, words, and actions) as the primary determinant of our present circumstances. In doing so, we cease to see the effects—or the end results, so to say—in our lives as having happened haphazardly, but as the intentional outcropping of every mental act (or cause) of ours that came before them.
When we come to see the things that happen in our lives, or the people, places, and things that surround us, in this way, we obtain a measure of control over our day-to-day experience, and dare I say, our entire existence, that few people have entertained, let alone embraced, in the history of this earth.
And when we do this, we become the masters, the makers, the molders of our destinies, capable of exerting control, albeit indirectly, over every aspect of our lives, by way of the conscious control of, as mentioned earlier, the five things we actually control in our lives: Our personal thoughts, feelings, beliefs, words, and actions.

By Cory Groshek -
Courtesy https://www.manifestationmachine.com/are-we-focusing-too-much-on-our-effects-and-not-enough-on-our-causes-manifestation-101/
.


Life Energy & Life Force

Equipments Special Accessories
Chi Vitality Cards®
/ Chi Energy Card(s)
Powerful & continuous flow of Chi- (Life)Energy & Vitality for you, -directly- in your pocket and / or billfold; at the best & lowest price! This is Your personal Vitality Chi Card! »»
.
 .
Subscription: $7.79 / month
(Renews until you cancel)
now -also- on your computer, tablet & 'smart phone' / mobile phone !
 .
.
Chi Vitality Card™
#1
valid- and active one month: $7.97
~

Services & Customer Support: Worldwide (!)
Personal lessons | OnLine Coaching
With more than 20 years experience in Life Energy & Life Force Equipments -and different Accessories- Customer Support, we proudly offering valuable services, and we are helping- and supporting you as good- and as efficiently we can...
You can choose also from our on-line courses and learn about the 'Success Strategies'.
Find out the secret of the successful manifestation!
The 'Online support' is highly recommended to all who will order or, already ordered and wish more information, more help and support from us as usuallly offered. You will see; every minutes worth it!
Note: 30% of the 'On-line support' cost can be deducted from the -following / next- orders!
Can not be combined with other bonus and / or other discounts!
On-line support & Personal Lessons / Online coaching
Worldwide Customers support
$24.00 / half hour
(30 minutes)
$99.00
$69.00 / 1,5 hour
(90 minutes!)
only in this month [ January, 2022 ]
.

Marketing slogan

Believe in it? Then; you may! With abundant Life Energy & Life Force, you surely can !


.

Life Energy & Life Force Equipments powered with- & boosted by integrated Vitality Generators; Chi Generators® & Prana Generators® & Orgone Generators®
Catalog & -actual- Prices
Life Energy & Life Force (Chi & Prana & Orgone) generator Equipments
.
Worldwide orders: eventually import fees and taxes, custom duties and VAT (outside USA) are -entirely- Customer / Buyer responsibility.
Free shipping in -continental / contiguous (conterminous)- USA for orders over $700.
.
Note: EU residents can order from here »»
Important notice: Prices will change soon!
All products are proudly made in the USA with traditional German Engineering standards and include a limited 5 year manufacturer warranty.

Click on links / images to obtain more information...
Please check and add 'shipping cost' (for inside & outside USA) if needed.
.
---
---
25.01.2022